Blac-Frac Tanks, Inc. and MK Hydrovac, Inc. are family owned and operated service companies located in Colorado and North Dakota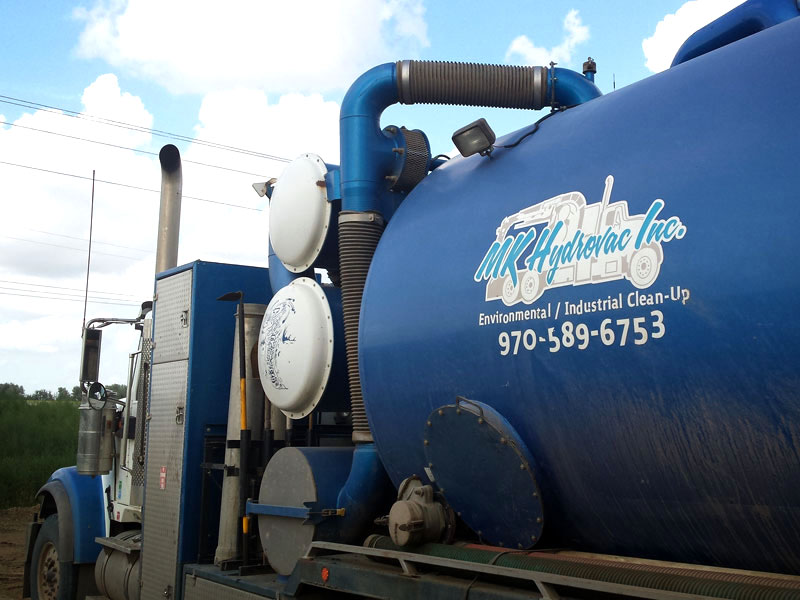 MK HYDROVAC, INC. and BLAC-FRAC TANKS, INC.
Blac-Frac Tanks, Inc. and MK Hydrovac, Inc. are family owned and operated service companies with offices in the Piceance Basin of Colorado and the Williston Basin of North Dakota.
We have worked together supporting the oil and gas, and construction industries for MORE THAN 25 YEARS and we have continually evolved our products and services in order to meet the growing needs of our customers. Please take a moment to review, in-depth, the variety of services and rental equipment we offer.
We have the ability to offer SPECIALIZED SERVICES to help our customers overcome challenges. If something isn't working exactly the way you think it should or you have an idea on how a piece of equipment could perform better, let our EXPERTISE AND KNOWLEDGE OF THE INDUSTRY assist you. You know that you're looking for something specific or different, but you aren't sure how to get there; give us a call, we can help.
As the industry fluctuates in its demands we have and will CONTINUE TO MODIFY AND EXPAND our services to grow along with it. Our minority owned company would appreciate the opportunity to partner with you, support you, and commit to provide you with exemplary customer service. Working alongside customers to achieve their project goals is our main focus. Feel free to contact us if you have a new project or are expanding your business endeavors; we want to assist and support you.
OUR MOTTO:  THINK SAFE. WORK SAFE.
MK Hydrovac, Inc. employees have certifications to operate in non-entry rescue confined space. Our employees follow "Best Practices" put out by SafeLandUSA.
The Occupational Safety and Health Administration (OSHA) describes confined space as having one or more of the following characteristics: "contains or has the potential to contain a hazardous atmosphere; contains a material that has the potential to engulf an entrant; has walls that converge inward or floors that slope downward and taper into a smaller area which could trap or asphyxiate an entrant; or contains any other recognized safety or health hazard, such as unguarded machinery, exposed live wires, or heat stress."
OUR TRAINING
Fall Protection
Electrical Awareness
Hazwoper
MORE TRAINING
First Aid
Cardiopulmonary Resuscitation (CPR)
Excavation Safety & SDS (MSDS)

CUSTOMIZED BIDS
EMAIL US FOR OUR RATES
Have Questions? Call Us Today!